Proud to Be: Writing By American Warriors Volume 3
Collected Literature Inspired by Real Life Military Stories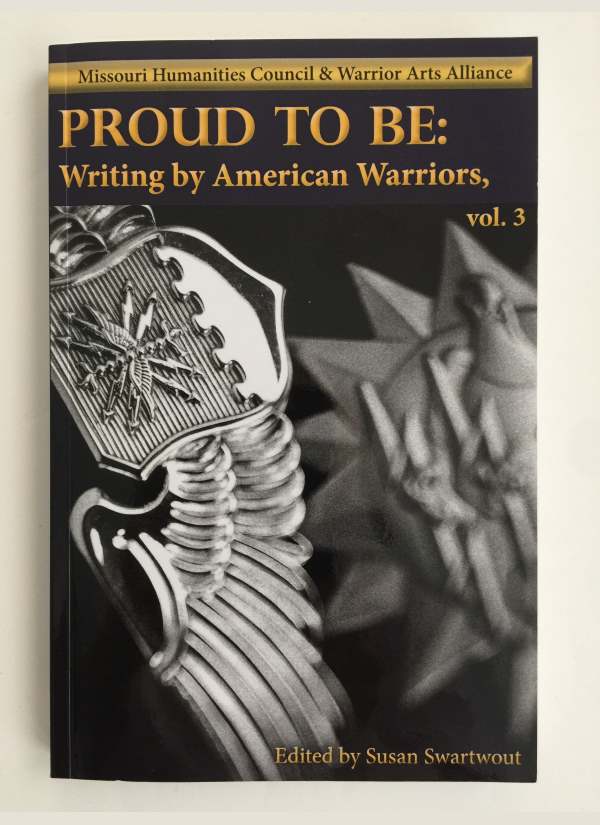 Proud to Be: Writing by American Warriors, Volume 3 brings together some of the finest stories, poems, photographs, and essays crafted by military-service personnel, veterans, and their families. Some of these pieces were inspired by World War II stories, Vietnam War stories, as well as stories from the wars in Iraq and Afghanistan. They are a cathartic release for these artists as they share very intimate parts of their lives.
Dan Bradford's short story "Moments: Forgotten," featured in this anthology, relays the disturbing effect of recurring war memories as only a veteran can depict them. 
True Life Iraq, WWII, and Vietnam Stories Inspired This Collection
As in the previous two collections, this volume also sponsored a veterans' writing competition, judged by Daniel Simon (editor-in-chief of World Literature Today), John Mort (Soldier in Paradise and The Illegal), Geoff Giglierano (historical consultant), Bradley Phillips (professor of photography at Southeast Missouri State University), and Colin Halloran (poet, veteran, and teacher).
The anthology is the third in an annual series published by Southeast Missouri State University Press in cooperation with the Missouri Humanities Council's Veterans Projects and the Warriors Arts Alliance.
Critical Reviews:
"The stories and poems of service and sacrifice are essential in understanding what has so broadly been termed 'the American experience'." ―St. Leger Monty Joynes, Vietnam veteran
Customer Reviews:
"This collection of writings gives a rare insight into the hearts of its veteran authors. A moving tribute to our nation's warriors." – DeVonna Allison