Proud to Be: Writing By American Warriors Volume 2
Poetry, Fiction, and Stories Inspired by Almost Every Recent War in American History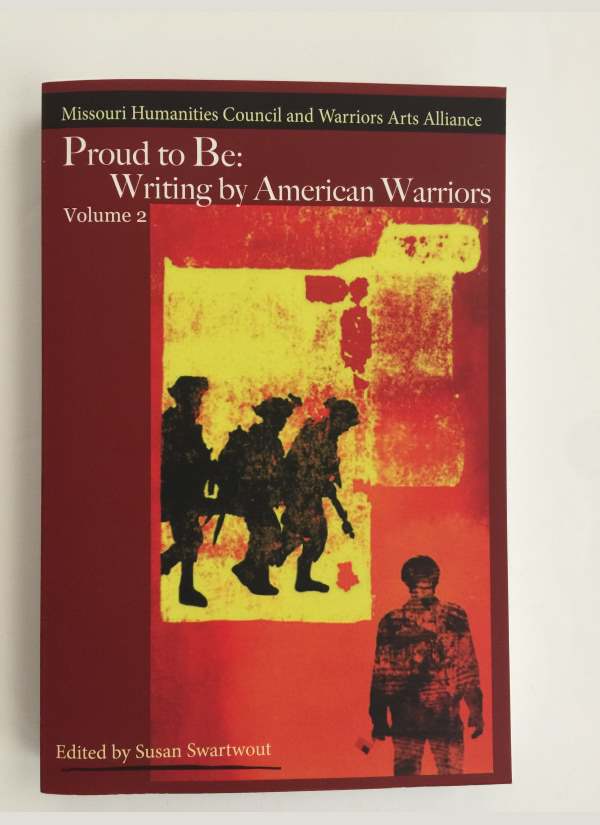 Proud to Be: Writing by American Warriors, Volume 2 brings together the essays, fiction, poetry, interviews, and photography by military-service personnel, veterans, and their families. Some of the featured pieces are inspired by Vietnam stories, World War II stories, and other veteran stories never told before. Become inspired and find out what it truly means to serve your country. 
The editors chose Dan Bradford's short story, "Moments: The Beginning―The End" which discloses the moment in the war that profoundly affected a young man's life forever.
Vietnam, Iraq, Afghanistan, and even WWII Stories
Just like the first volume, this volume sponsored a veterans' writing competition. It was judged by John McManus (September Hope: The American Side of a Bridge Too Far), Mary Troy (Beauties: A Novel), William Trowbridge (Poet Laureate of Missouri, Ship of Fool), Destinee Oitzinger (Art Director of National Veterans Art Museum), and Tom Cushman (Muhammad Ali and the Greatest Heavyweight Generation).
The anthology is the second in an annual series published by Southeast Missouri State University Press in cooperation with the Missouri Humanities Council's Veterans Projects and the Warriors Arts Alliance.
Critical Reviews
"The stories and poems of service and sacrifice are essential in understanding what has so broadly been termed 'the American experience." –St. Leger Monty Joynes, Vietnam veteran
Customer Reviews:
"Like its predecessor, it is a unique education in one small and tender volume. Here warrior souls are revealed, reflecting back ours, too." – wingman (online reader)