The Worlds of Dan Bradford Inspire Children, Preteens, and Adults
The books of Dan Bradford are amazing and educational for all ages. His historical fiction will propel the reader across the wild west with amazing accuracy. At the same time, his children's books teach and inspire using traditional stories with a unique perspective.
Dan Bradford
Author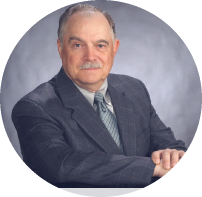 Dan Bradford was born in Minnesota. After a fulfilling career in the military and then retiring from his life as an engineer, Dan finally settled down in Nevada. He is the father of three daughters and the grandfather to six boys and three girls. He happily shares his life in the southwest with Charyl (Sherry) Wojtaszek, a most enthusiastic supporter of his projects. Dan is looking forward to publishing and sharing his other four books in the Bo Henry saga.
Dan started crafting his stories first as a hobby but has since turned to it as a full-time endeavor. His love of creating historical fiction spans multiple genres including western books, science fiction, and children's books. He began the Bo Henry saga after his success with Akabish and his published short stories in the Proud to Be series. He is currently working on a science fiction novel and the fifth installment of the Bo Henry series.
Saydee Lanes-Tschanen
Illustrator of Dan Bradford's Books

Saydee began illustrating for Dan after entering a contest that he created to find a talented young artist to illustrate his children's books. She was chosen out of several candidates from four local Minnesota high schools.
Her first collaboration with Dan was illustrating his Akabish's First Christmas, Akabish's Long Journey, Wewes, The Pilgrims and the First Thanksgiving, and the cover of Bo Henry at Three Forks
She is an accomplished artist with several awards for her work. Many of her works have been chosen for exhibit in art galleries and local businesses.